ANNOUNCEMENTS
Click on the News/Announcements link on the left to see what classmates have posted.
News for Riverside Elementary
UPDATE: 3-12-14
There are only 30 spaces left for bricks!
The PTO is making personalized bricks for an outdoor classroom patio as a fundraiser at Riverside Leadership Magnet School. If you went to Riverside, have children/grandchildren who attended, or want to contribute, this is a wonderful project. The bricks are $15 each and the order form can be downloaded here. The mailing address is not on the form, but checks should be made payable to Riverside PTO and sent to Sarah Bosworth, 804 N. Faulkner, Wichita, KS 67203.
The bricks are placed in the patio section soon after they are made (see picture below). For those of us who graduated 6th grade from Riverside, they will attempt to place the bricks in the same area.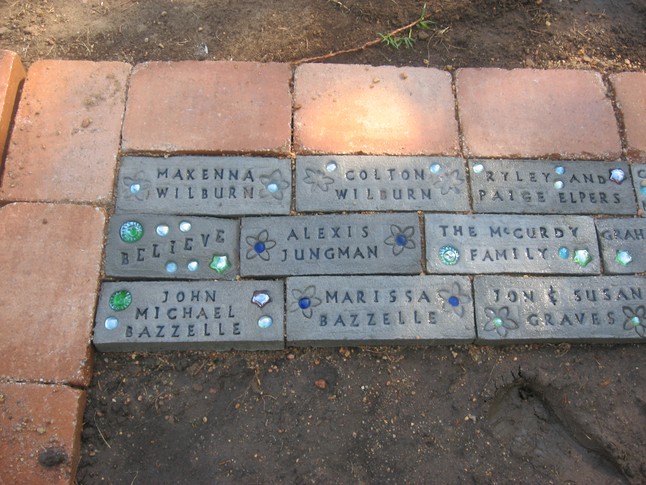 An article appeared on page 9 of the June Riverside Booster about this project. Read article.
This website for the North High Class of 1970 was created to help promote, celebrate, and re-connect with classmates. If this is your first visit, you will need to set up your profile to gain full access. Most of the web pages are password-protected so the general public doesn't have access to your personal information. Once you have your username (your email address) and password, you can enjoy all the pages. It's free for '70 North Alumni, made possible by donations from fellow classmates. If you would like to make a donation, please click on the yellow donate button on the right side of this page.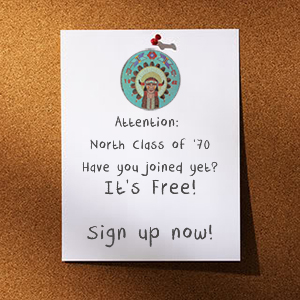 Click here for directions on how to set up your profile.

NOTE: If you don't wish to have your address displayed on your profile page, make sure the box by Contact Details located near the bottom of the page is NOT checked.
DO NOT REMOVE YOUR ADDRESS FROM YOUR PROFILE.
---
---
UPCOMING BIRTHDAYS

TODAY'S CELEBRITY BIRTHDAYS: