October 9th and 10th, 2020​​​
50th Reunion Details Coming Soon!

---
Welcome to the North High
Class of 1970 website!
If this is your first time here, please go to the I'm New, Now What? tab on the left side of the Home Page and join or update your information. We would like to have all Class of 1970 classmates join the site.
Thank you for visiting our home on the Web. We hope you will join your fellow classmates and share your own news as well as learn about the news of classmates. Information about the next reunion is our first priority for the website. We want to give you the opportunity to know about reunions and class events/news.
PLEASE KEEP YOUR EMAIL ADDRESS UPDATED.
IT IS OUR PRIMARY MEANS OF COMMUNICATION!

---
Thanks to these classmates who have donated items, crafts, or services for our First Annual Scholarship Auction:
Greg Hattan (Handmade stone earrings)
Gina Kellogg, Lynn Arnold, Anita Martz, & Debbie Allen (Handmade quilt projects)
Sue Crowl (Basket of her handmade lotions & sensual scents)
Marty Sampson (Handmade memory quilt)
Jane Dooley (Red and white crocheted afghan)
Arnold Graef (Photography print)
Bill & Linda Powell (North High football helmet & 2 auditorium chairs)
Rosemary Falconbridge Miller (Memorial video using your photos)
Kim McGinness Honeycutt ("The Chief" Keeper of the Plains photo on canvas)
Sue Lichtenberger Zongker (Mary Kay Timewise Kit: cleanser, day cream, night cream, and eye cream)
Steve Miller (6 reunion t-shirts for Jane and Marty to use for a t-shirt quilt)
Diane Masek-Blow - Marty Blow's sister (Colored pencil drawing of the Tower)

Please join them by donating something for this new class project!
Details follow:
---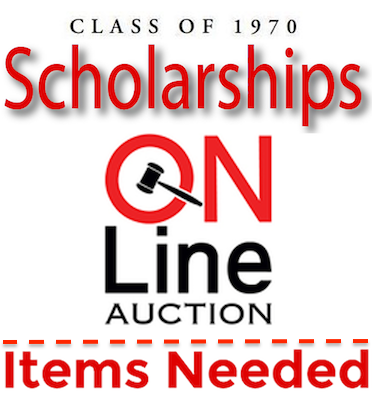 Calling All North High 1970 Classmates!
Our 50th Reunion is on October 9th, 10th and 11th. We will hold an online auction to raise scholarship money for current North High seniors. Our goal is to fund five scholarships of $1,000 each. Please consider donating an item or services for the auction. We need handmade items like paintings, jewelry, pottery, quilt projects, and wooden items, etc. We also need service coupons for spa treatments, handyman repairs, landscaping work, and lessons of all kinds, etc. If you donate items, we would like you to bring them to the Side Pockets event on Friday for buyers to take home. Coupons could be emailed to us for printing and handed out as well. Coupons should have expiration dates. Items donated will need pictures and descriptions. All donations will need a suggested reserve amount for bidding. Donations are tax deductible. We will open a website when we have the donations. Thank you for considering our request. We thank you in advance for your support.
Contact us at NHScholarshipauction@gmail.com for donations and questions.
Marty Sampson and Jane Dooley
Scholarship Organizers
---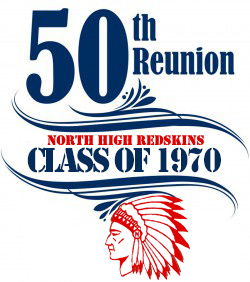 SAVE THE DATE!
OCTOBER 9 & 10, 2020
MARK IT DOWN AND START PLANNING NOW TO ATTEND THIS FUN-FILLED WEEKEND!!
The planning has started and we are excited and expecting our 50th Reunion to be the biggest and best Reunion yet, but we need your help. To help keep our ticket prices low, yet have the best Reunion we can have, we are asking that you consider donating to our Class Reunion Fund. We are calling it CAMPAIGN '50, with a goal of $5,000. Not only will this help us to throw the best party yet, but it will ensure that we keep our domain name current and keep our website going for years to come.
Thank you to the following classmates who have donated to the Campaign '50:

Rosemary Falconbridge Miller
Alan Huffman
Bill & Linda Powell
Kim McGinness Honeycutt
Marilyn Kelly Brown
Susie Orr Prosser
Tracie Brabham
Jane Dooley
David Shaw
Kim Santellan
Kathy Baldwin
Steve Miller
Reba Pierce Chrisler
Butch & Martha Butler
Debbie Morris Ketcherside
Steve & Anita Martz
Telitha Schultz
Sue Pinnell Crowl
Kent Maack
Lynn Gomez Arnold
Pamela Dennis Cowser
Rebecca Thompson Holm
George & Marlene Delaney
Stephanie Norris
Kathy Fleming
Cathy Megee Harned
Karen Boone Driscoll
Dave Lister
RichaDene Butler Shaw
Bobby Hawkins
Marty Blow Sampson
Steve Funk
Jim Shaver
Jim Curd
Erik Langhofer
Patty Hess Killman



Susan Allen
Virginia Kellogg
Charles Hooker
Larry King
Joe Wolf
Laurie Jones Laverentz
Dan Matthews
Arch Naramore
Barbara Burrow McKee
Vicki Kelsey Smith
Terry Hacker
Danny White
Gloria Cramer DeRoulet
Ron Riga
Grant Shumaker
Debra Hope
Debra McLeland Albin



---
LOOK AT THE MISSING CLASSMATES LIST AND IF YOU KNOW ANYONE'S WHEREABOUTS, CONTACT THEM TO JOIN THE SITE. IT'S A GREAT WAY TO RECONNECT WITH OLD FRIENDS AND LEARN ABOUT REUNION AND OTHER NEWS ABOUT OUR CLASS.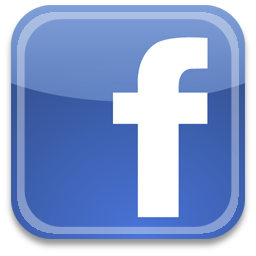 UPCOMING BIRTHDAYS